About me
I am a French Berlin-based (since 2012) wellness massage therapist and Feldenkrais practitioner. I master the practice of Deep tissue / Swedish massages . I teach Awareness Through Movement lessons & offer Functional Integration sessions. I used to be a professional dancer, performer.
MY PRACTICE IS A SAFE SPACE FOR LGBTQIA+
I SPEAK : FRENCH ENGLISH GERMAN
Reviews
Contact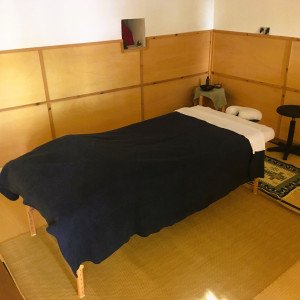 Anna Jarrige Bodywork
Contact
Massages : Schwedter Strasse 266, 10119 Berlin
annajarrigebodywork@gmail.com
017697829739
Impressum
Angaben gem. § 5 TMG
Anna Jarrige Bodywork
Contact:
Email Address: annajarrigebodywork@gmail.com
Phone number: +49 17697829739
Kleinunternehmer
Adresses:
Studio Address Massages: Schwedter Strasse 266, 10119 Berlin
Studio Address Feldenkrais Method: Nöldnerstraße 20, 10317 Berlin
Credits
Ink works by Annika Bicker
Photos by Diethild Meier
Website by Gluten Design
Functional Integration
Feldenkrais® private sessions are known as Functional Integration® lessons. In Functional Integration, the teacher guides an individual student in movement lessons using gentle, non-invasive touch as the primary means of communication.
Awareness Through Movement
Every Wednesday afternoons in Haven!
• 15:15-16:15 in English
• 18:15-19:15 in German
WHERE?
Haven Nöldnerstrasse 20, 10317 Berlin near Rummelsburg/Nöldnerplatz S-bahn stations.
The Feldenkrais Method
"Nothing is permanent about our behavior patterns except our belief that they are so." Moshe Feldenkrais
Massage Philosophy
Dear visitors,
My practice is a safe space for LGBTQIA+.
It is very important for me to offer a room for trauma survivors.
Take time to read my massage philosophy statement and if you have any further questions feel welcome to write me an email at annajarrigebodywork@gmail.com .